Welcome to National Sign Corp, your premier provider of ADA-compliant signage solutions. With an unwavering commitment to inclusivity and accessibility, we specialize in the design, creation, and installation of signs that adhere to the Americans with Disabilities Act (ADA) standards.
Compliance Expertise
Custom Designed ADA Signage
Quality Materials
In-House Professional Designers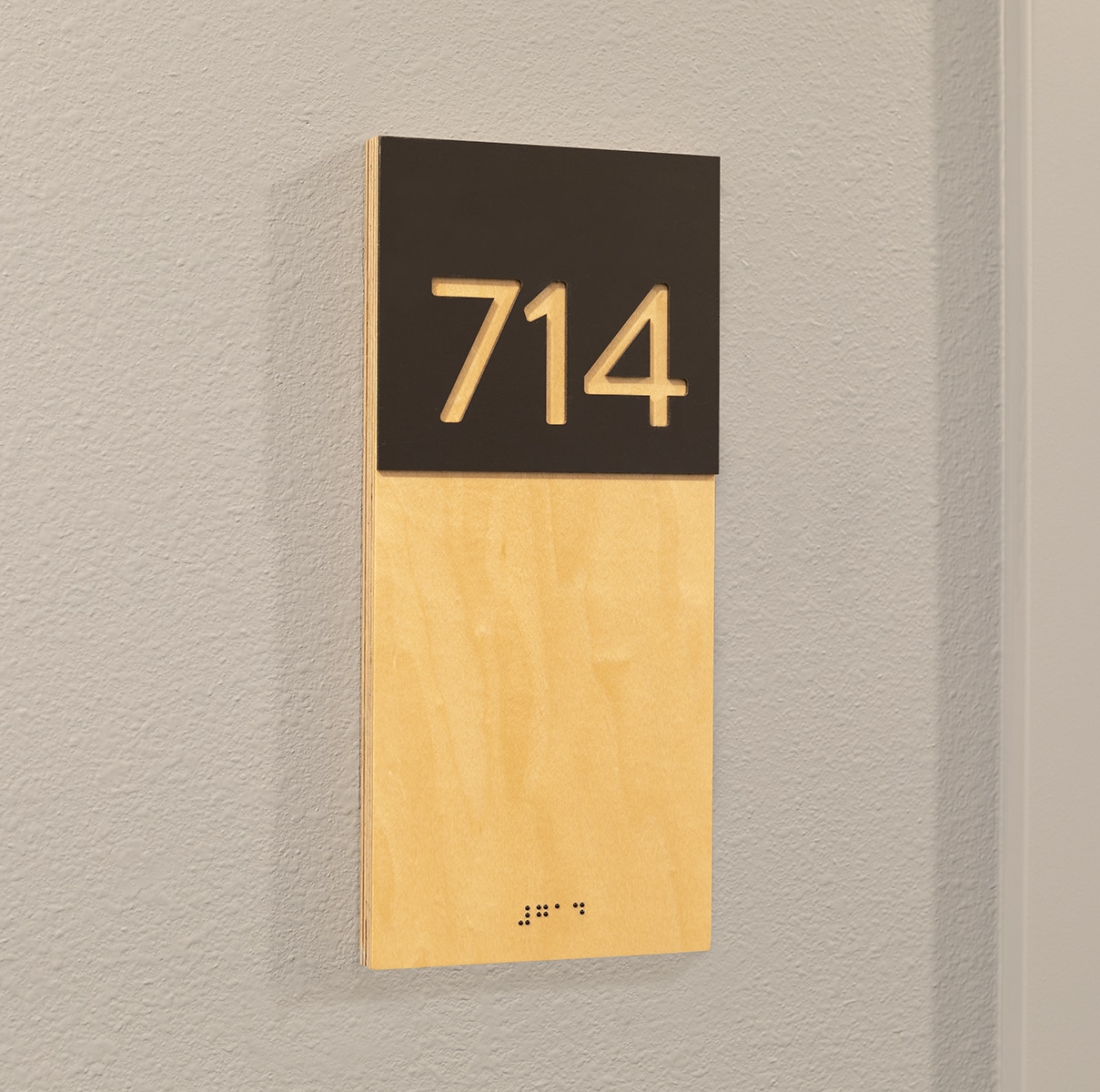 Ensuring Accessibility and Compliance
At National Sign Corp, we firmly believe that every individual deserves a seamless navigational experience, and we pride ourselves on creating ADA-compliant signage that aligns with this belief. Recognizing the critical role signage plays in providing an inclusive environment, we offer expertly designed signs that adhere to the regulations set out by the Americans with Disabilities Act (ADA).
Whether you need signage for restrooms, parking spaces, exits, or interior directories, our comprehensive ADA signage solutions ensure your business premises are fully accessible and compliant with all legal requirements.
Uncompromised Quality and Design
With National Sign Corp, ADA-compliant signage does not mean compromising on your brand's aesthetics. We offer a wide range of customizable options that integrate your branding elements while meeting ADA regulations. Our signs are crafted from high-quality, durable materials, ensuring longevity and clarity over time.
Attention to detail is paramount in our design process; we focus on factors like color contrast, tactile elements, Braille integration, and appropriate sizing and positioning to enhance readability and accessibility.
Complete Service from Experts for ADA Signage
With years of experience in the industry, our team at National Sign Corp is well-versed in ADA standards and requirements. We offer an end-to-end service, starting with a thorough consultation to understand your specific needs. Our designers then create custom ADA signage solutions that align with your brand while meeting all ADA specifications. Once the designs are finalized, our professionals install the signs at appropriate locations for optimal visibility and accessibility. And our service doesn't end there – we also provide after-sales support and maintenance, ensuring your signs stay in the best condition and continue to serve their purpose effectively. Trust National Sign Corp to make your space inclusive and welcoming for all.
Restrooms ADA Signage
Parking Area ADA Signage
Entrance and Exit Signage
Elevator and Staircase Signage
Interior Directories and Wayfinding Points Signage
Service Counters and Checkouts Signage
& Many More
Frequently asked questions for Restaurant Signs